Cine Challenge Shorts Competition 2023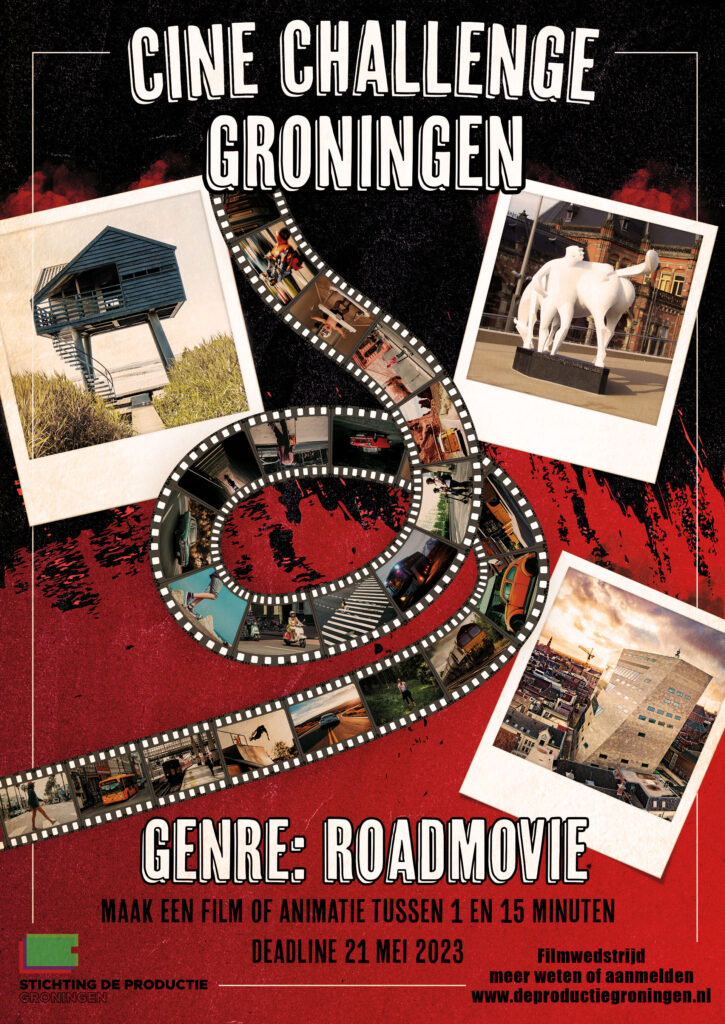 Open Call with extended deadline
Due to popular demand, the deadline for the 3rd edition of the CineChallenge Short Film Competition has been extended until May the 21st 2023.
CineChallenge invites all filmmakers (young and old, amateurs and pro's) to make a short road movie in the city or province of Groningen or connected to Groningen somehow.
Road movies typically portray the main character leaving home to embark on a journey often leaving him or her with a changed perspective from their everyday lives.
If you submit a film, please remember the following:
Genre is a road movie
Length: 1 – 15 minutes (max)
The road trip is in Groningen or has a connection with Groningen.
Submit your film before midnight on Sunday, May 21st 2023 
Submit your film digitally through the website of Stichting De Productie Groningen.
Winning films will be announced and screened during a live broadcast on streaming TV on June 15th.
CineChallenge will recognise: 
Best film
Best editing, 
Best cinematography
Best acting
PLEASE REGISTER ONLINE IN ADVANCE
Register for Cine Challenge 2023!
Winnende films Cine Challenge editie 2022